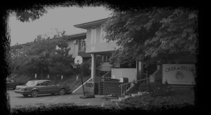 Mission Statement Casa de Belen provides homeless families with adolescents and homeless teens with a safe place to create and implement a vision for a positive future, that includes independent living, self-sustainability, and constructive involvement in the community.
Why are youth homeless? There are an estimated 110-200 homeless youth in Roseburg. Youth end up on the street for multiple reasons, but most run away from violent and abusive homes.
Abusive households: 73% of at-risk students are crime victims and 84% have experienced domestic violence.
Dysfunctional households: poverty, addictions, mental illness, sexual and other forms of abuse have made young lives an obstacle course, rather than an adventure.
No parent/guardian: 76% are single adult households.
Guiding Principles Casa de Belen provides security, opportunities, and support for the homeless while they establish their route to independence. Casa de Belen is an outcome-based program focused on resident self-sufficiency by nurturing the growth of the 40 developmental assets. Casa de Belen instills in its residents the skills for independent living and constructive involvement with the community.
Primary Activities
Create a safe and secure living environment
Develop a sense of community within Casa de Belen
Create innovative self-development activities centered on the 40 developmental assets
Monitor progress toward the outcome driven goal of economic independence
Foster personal growth in each resident
Develop a network that draws the resident to community involvement
Provide an atmosphere of spirituality that encourages residents to build relationships outside of their immediate circle
Facilities
22,000 square feet dedicated to serving the homeless
Maximum capacity – 60 residents
Facility development began November 22, 2003
Casa de Belen is a volunteer, non-profit organization
Board of Directors:
| | | | | |
| --- | --- | --- | --- | --- |
| Mike Baker | Sara Byers | Diana Hadley | Stan McKnight | Ron Singler |
| Nicole Bennett | Joe Felix | Charley Jordan | Joe Olson | |
| Karen Bentley | Jim Forrester | Tom Keel | Kathy Powell | |
| Dean Byers | Gary Galbick | Danny Lang | Susan Schmerer-Haacke | |
Ex-Officio Members:
Fr. Juniper Schneider
Sharon Johnston